Functional Skills Courses
Our online functional skills courses help people gain new skills and qualifications. We can help you take the next step in your career or retrain.
Learn online with phone and email support from our friendly, experienced tutors.
Our online GCSE can be used for people who are revising for their exams, or are starting higher education where Functional Skills aren't accepted.  Experience our friendly tutor support and gain new skills and qualifications.
Study functional skills online
We offer online maths and English courses with an online or in-centre exam. Learn maths and English online with easy to understand, real-life examples from the comfort of your own home, all you need is access to a computer.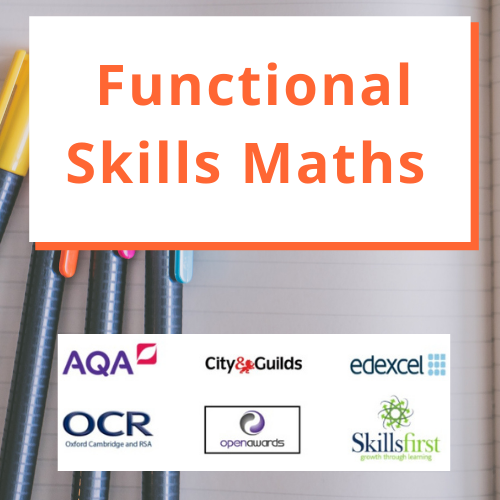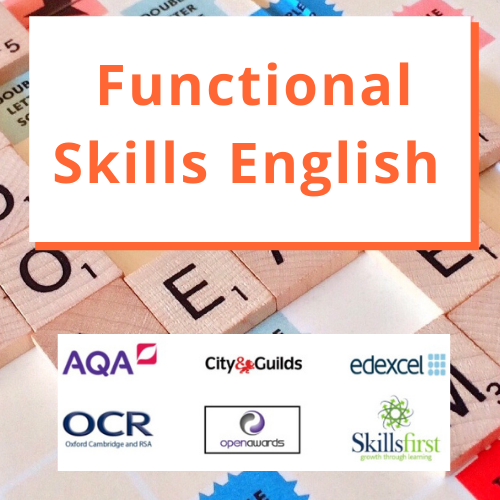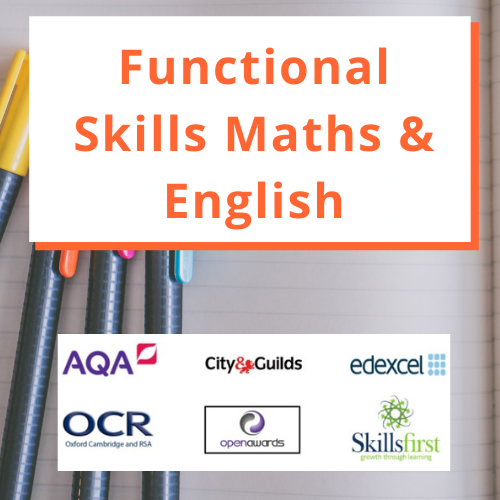 Functional Skills Maths & English
Functional Skills Maths & English Level 2 are essential qualifications for work, higher education and day-to-day life. Our Level 2 maths and English online courses will help you improve your maths and English skills and prepare you to pass your exams.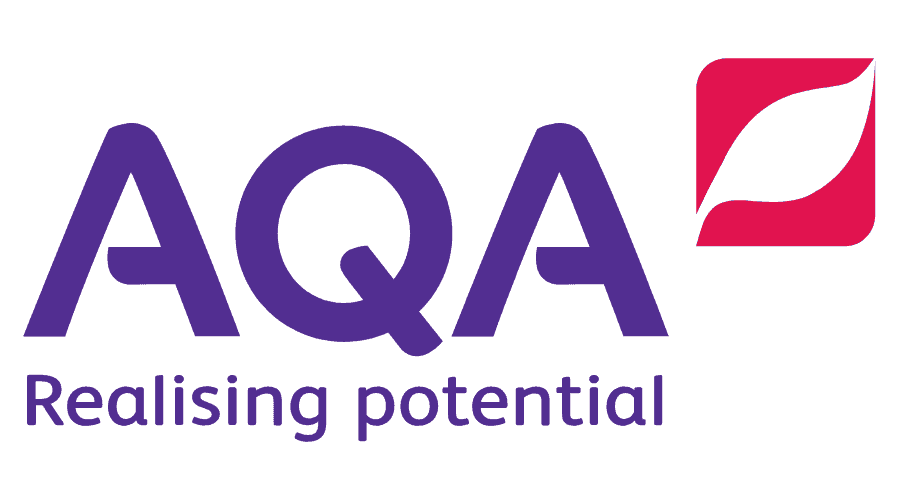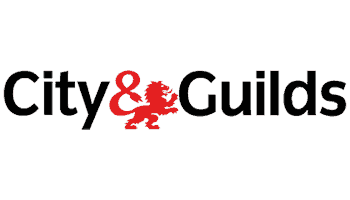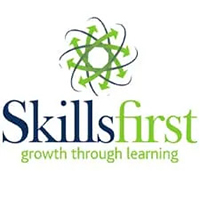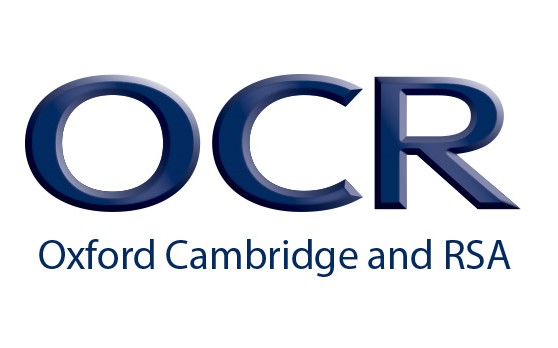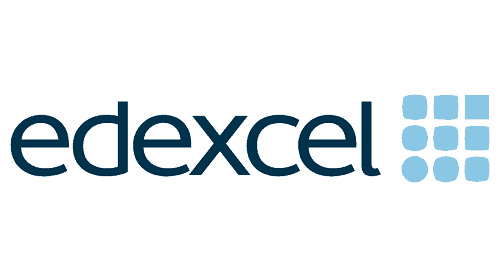 You can sit your exams online!
Using Zoom, we can now moderate examinations online, so there's no need to worry about getting to a Functional Skills test centre.
Maths and English Functional Skills Tests
Book your Functional Skills English Level 2 exams. Take your exams at an approved test centre or online with our remote exam invigilation.
You can sit your exams from home or anywhere with access to a laptop/computer and the internet under exam conditions.
Study and Revise for your GCSEs Online
Our platform provides online study and revision material to help you work towards your GCSE qualification.  Learn maths, English and Science GCSE online with easy to understand, real-life examples from the comfort of your own home, all you need is access to a computer.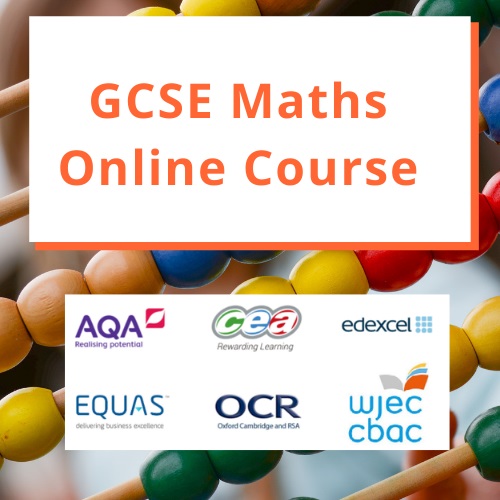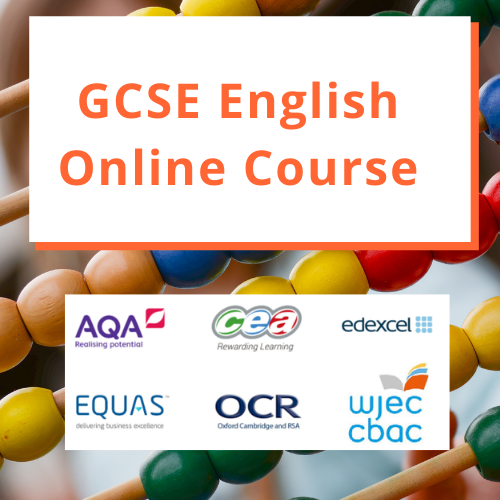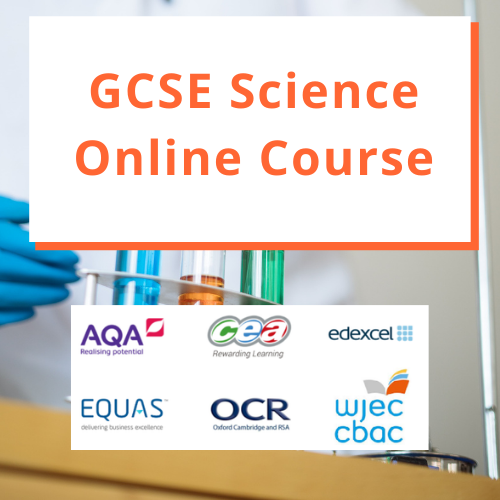 Very supportive tutors who encouraged me until I achieved the desired result.... and this took 3 attempts!! Even when I felt like giving up Tim, Helen and team were there for me offering support. Thankyou
Think Online training have guided me from the start to ensure I had the best possible chance of success. Helen Wild was incredible with me. There was a stage where I had to put on hold my learning due to unfortunate issues in my personal life and not only did she check up on me to see if I was okay, she also showed incredible patience with the delay in my studying. When I was able to continue she helped me through to the exam day and, thanks to her, I am now pleased to have passed.
I can't thank everyone at Think Online enough! I was offered a last minute place on a University apprenticeship and had to attain both Maths and English at Level 2 in a very short space of time. With an enormous amount of support from Helen, Tim, Stephane and all the team at TO I have achieved my goal! No fuss, prompt replies, including Tim taking time on his weekend to mark my mocks ahead of sitting the exam. Truly first rate experience all round. Thanks Guys! Jason
Samphire Bartholomew
2020-10-11
I'm really grateful to the team at Think Online Training who guided me through passing my Functional Skills Level 2 Maths qualification recently. I found them very professional and supportive all the way through the process - it took me about 2 months to pass and it's enabled me to continue on my change of career path whereby I needed Maths to be accepted on my chosen uni course. It's preferable to take abit longer to complete the online course, then have time to revise and sit a couple of mocks before the actual exam, but I only had a limited timeframe to do it so had to put in the extra hours - it shows it is do-able in a short space of time! However, Level 2 is challenging although the online course is excellent at taking you up the levels so you can gradually progress. So, a massive thank you to the team at Think Online Training, you've helped me to move forward in my life in a major way 🙂 Best wishes, Samphire
Great place to learn, super helpful was able to pass both my English and Maths Functional skills level 2 in about 4 months! Tutors are all brilliant and really care.
Think employment gave me the chance to change my life for the better. I needed a gcse grade c and it had been over 30 years since leaving school and could remember what exams I had taken then so I searched the Internet to find a course that I could do immediately as most places were closed not just because of Covid but because it was the summer term. So I checked out their website and someone contacted me straight away and said they could fit me in within the month, great I thought that was back in July I have now passed both my maths and English level 2 and so I can apply for my next journey of improving my skills and life chances. Thanks to Helen for all her help who was always at the end of the phone or email, a tremendous person to have at your time in need. Thanks to Jen and tim for being great tutors.
Excellent way to learn online . Tutor's were very helpful and gave great support. Would really recommend this service. 😊
I'm so happy that I chose think online training to help me pass my maths exam. Maths is my least favourite subject, but the resources that were provided and the fantastic support that I received made me feel confident and well prepared.
Miss katrina roche
2020-08-04
Really good service one of the team Helen wild is fab keeps you completly updated on everything especially through the coronavirus when she would have been inundated.
Would avoid. Not a great service, does not include exam costs which are quite high. Contacting the platform itself is also difficult, often questions in emails are ignored/brushed over. Then was effectively suggested I was a liar when I couldn't access the FAQ (for some reason they did not open). Simply not happy with the service. Diagnostic test in my opinion is not thorough unlike others I have tried (undertook maths, and other subjects, on previous platforms). Cheaper alternatives available.
People have been learning with us for more than 20 years

Our online maths and English courses are nationally recognised qualifications, backed by the Government and the ESFA.
Functional Skills qualifications can help you improve your career options, start an apprenticeship, or access higher education. Many higher education institutes and employers accept Functional Skills qualifications as an alternative to a GCSE pass grade.