Maths And English Courses Level 2
Flexible, home learning
Learn at your own pace around your schedule using a desktop, laptop, mobile or tablet.
Start your course from £29
Enrol online and learn Level 2 Maths and English from just £29 per month.
24/7 online access
You'll have immediate access 24/7 to our learning platform. Start learning today.
Level 2 Maths And English Courses For Adults
Our Level 2 Maths and English qualifications are perfect for people who need to resit their GCSE Maths and English. Level 2 is equivalent to GCSE grade 9-4 (A*-C). They're an alternative option for people who learn better with practical, real-life examples. Level 2 Maths and English qualifications will help you apply for jobs, access higher education, start an apprenticeship or go to university.
Pay as you go from only £29 per month
No Contract – cancel your payments at any time.
No cancellation fees or hidden charges.
100% secure payment.
Or upgrade to one our tutor support options…
Standard Support
Access your learning 24/7 on all devices
Unlimited email support
One-to-one phone support – 2 calls per month (max. 30 minutes)
Support Plus
Access your learning 24/7 on all devices
Unlimited email support
One-to-one phone support – 6 calls per month (max. 30 minutes)
Or choose one of our buy it now options starting from only £175.
If you would prefer unlimited time to complete your course then our Buy it Now option might be the best for you.
Think Online Training have been delivering Functional
Skills Training for more than 15 years.
"It's friendly, relaxed and you're ultimately in control of your own outcome, but the help is there if you want it. You couldn't ask for more from a training provider."
All support packages include unlimited email support with our experienced tutors. Depending on how confident you are, we also offer packages including one-to-one web tutorials and additional attempts at marked mock exams.
Our guided learning hours for this course is 110 hours however there are no restrictions on how long you take to complete the course. You can fit your learning around your work and personal life and work at your own pace.
Functional Skills is designed to give you practical skills that can be applied in your working life. Level 2 Functional Skills is equivalent to GCSE grade A*-C and is widely accepted by employers and universities across the UK.
Why are Functional Skills Level 2 qualifications useful?
✔   Apply for a job that requires GCSE Maths & English 9 to 4, or A* to C
✔  Access higher education courses
✔  Start a career in nursing, teaching, care and many more 
✔  Enrol on an access course
✔  Apply for an apprenticeship
✔  Enrol on a University course
✔  Help your children with their homework and revision
✔  Improve your skills and confidence with maths and English for day-to-day tasks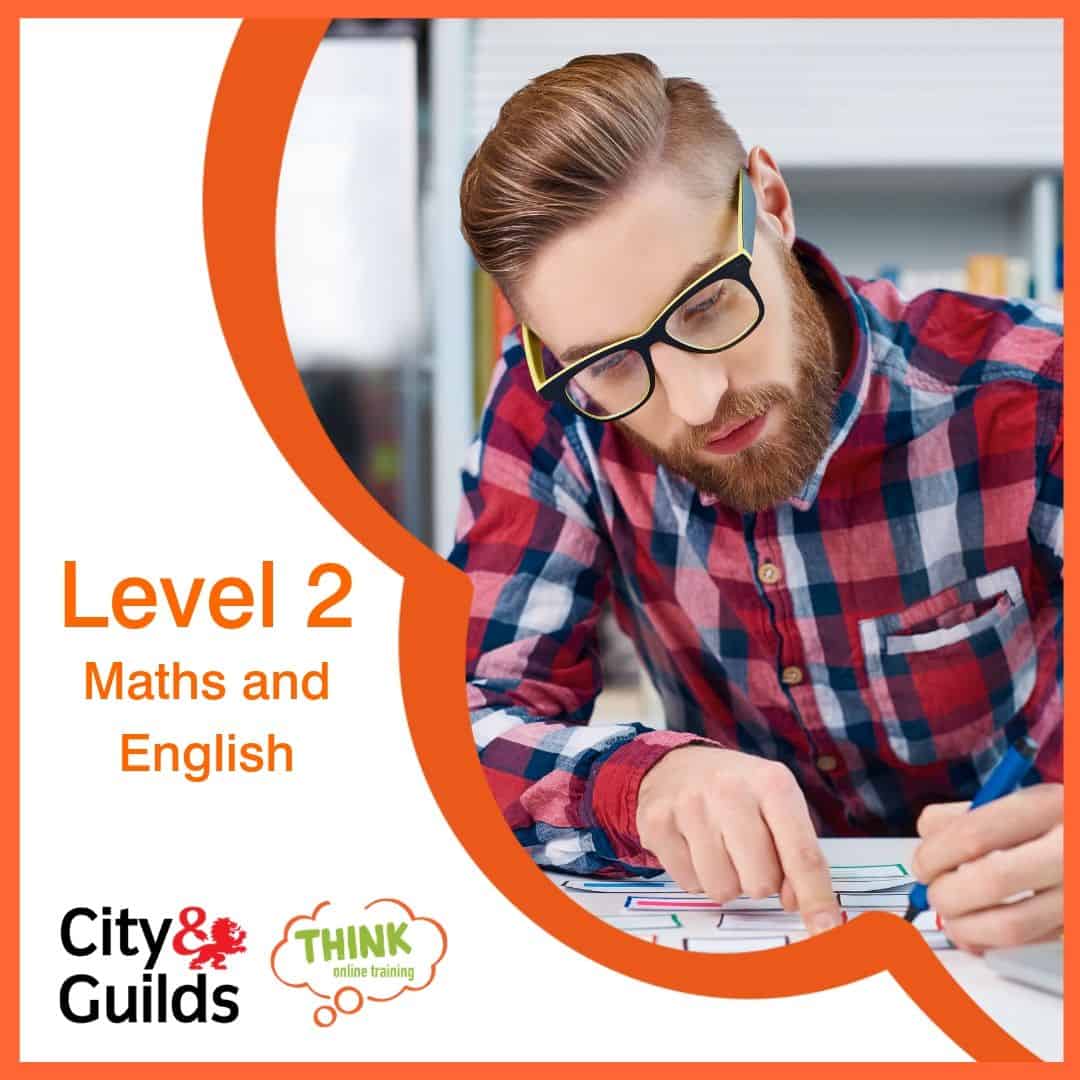 When can I start?
Get started straight away! Enquire today and you could start learning the very same day.
How long is the course?
The exam board recommends 55 hours of learning for this course. You can take as little or as much time as you need.
Are there any tests?
Yes. There are a total of 4 tests for level 2 maths and English. One Maths test and three English tests. Your test fees are not included in the subscription. The total cost of the tests is £399.
What are the entry requirements?
There are no entry requirements to enrol on this course. You just need to pass our Initial Assessment. Instructions on how to take this will be given at purchase.
Do universities/employers accept Functional Skills?
While the majority of universities and employers accept Functional Skills, we recommend that you check with them first before purchasing.
How do I login and track my progress?
You will be provided with login details after you purchase. All progress tracking can be accessed directly via our dedicated learning platform.
What if I need help during my course?
Your tutor will be contactable via email if you have any issues. Depending on your support package, you can also contact yout tutor via telephone or arrange a one-to-one web tutorial. 
When will I get my results and certificate?
It can take up to 6 weeks to get your results due to Functional Skills reforms.
Can I cancel or refund my course?
Our refund policy is valid for a period of 7 calendar days from the date of the purchase. If you are not satisfied with the service for any reason you can ask for a refund. If the period of 7 days has lapsed since the purchase, we can't, unfortunately, offer you a refund.